BEFORE APPLYING, PLEASE READ ALL THE PROVIDED INFORMATION ABOUT PUBLISHING OPPORTUNITIES CAREFULLY. IT IS VERY IMPORTANT TO HAVE A COMPLETE UNDERSTANDING OF ALL STAGES OF YOUR SUBMISSION.

IMPORTANT: Please, we are an international digital art gallery and we are not involved in politics, nothing depends on us!
Sorry ! We do not accept artists with high propaganda (even if your work is talented and we really like it)!
But alas, not this time! And time will arrange everything! peace and good luck to everyone

FOR SUBMISSION SEND ON EMAIL
artupmi@gmail.com
If your files are too big. You can use https://wetransfer.com/ for them or WinRAR Archiver
WINTER EDITION 2022 | ISSUE 10 |

Deadline
30 NOVEMBER 2022 EST, end of the day
Image Requirements
4-8 images
JPG format
CMYK, RGB color profile
Allowed sizes (flexible rules, but high resolution):
Portrait: 8.5 × 11 in, 300 dpi (2550 × 3300 px)
Landscape: 17 × 11 in, 300 dpi (5100 × 3300 px)
Include "TITLE of artwork, technique, size" in name of file, because we do COPY (CMD+C) from name file and PASTE (CMD+V) in page of issue (ANY ERRORS CHECK PARAGRAPH 8 & 16) not IMG_4473 etc
Your photo portrait (black and white is better)
Some presentation yourself (what do you do in your artistic life)
Your prof contact (social, email, fb, site) (IG. @........ FB @...... www.......)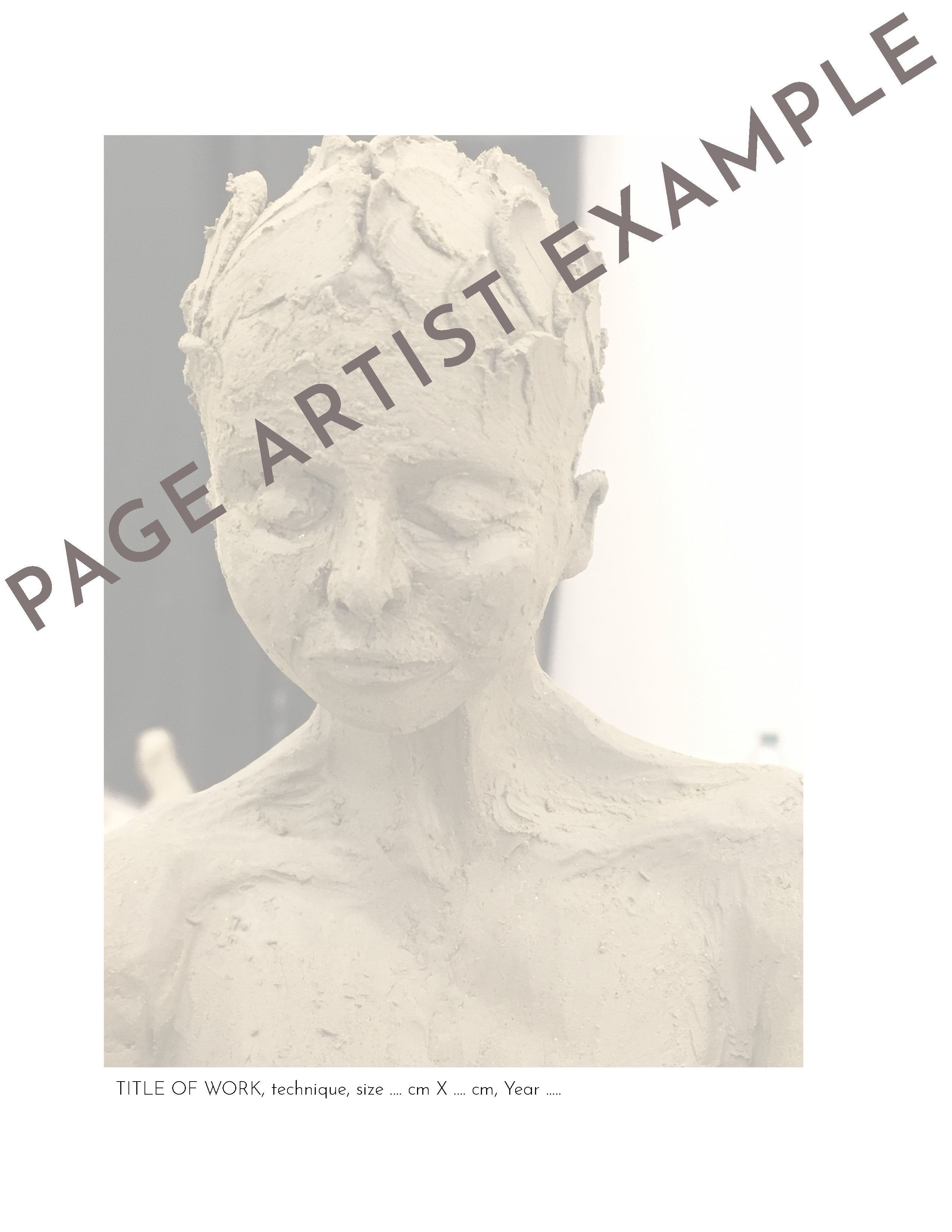 "TITLE of artwork, technique, size" in name of file,
because we do COPY (CMD+C) from name file and PASTE (CMD+V) in page of issue (ANY ERRORS CHECK PARAGRAPH 8 &16)
Text Requirements
our example ! how it will be on page
You need to send your bio presentation in text file (.doc, pdf)
Your name surname or artistic name , your roule in art *Visual Artist, Photographer etc. Was born in the city ...... in 1958, . where is based now.
During your experience of artistic life or style of work ......
Your research work ......
Your site www...., IG @, FB @, email
*If your work is accepted for the publication and your bio exceeds the given limit of words space we will have to shorten it.
IMPORTANT: Please DO NOT COPY/PASTE YOUR CV OR LIST OF SHOWS. We require brief bio/statement only in written format from 3 th person.
Please double-check to make sure all credit information is accurate!








TERMS AND CONDITIONS
1. The term "Artist" denotes the sole author of the digital artwork. "Sole author" includes the artist's rights to use commercially licensed models or other elements within the uploaded image.
2. If you send photos to the magazine, it means that absolutely all participants in the shooting agree to be published in print and digital editions and on our Instagram,(With tag, HASHTAG), OUR WEBITORIALS. Image rights must belong to you.
2. The artist must also be the individual uploading the images to ART UP MI magazine
3. Uploaded art MUST NOT include any elements that are COPYRIGHTED material.
4. Submitted articles for ART UP MI magazine must be the original work of the author and must not include copyrighted material from elsewhere.
5. The artist will retain the full copyright of their work.
6. ART UP MI magazine will only use uploaded images of the artist for the express purpose promotion of their artwork in the ART UP MI online magazine.
7. Uploaded artwork and articles by the artist will never be passed onto a 3rd party.
8. Please double-check to make sure all credit information is accurate! Credits will be published exactly as sent. Any errors will not be our responsibility.
9. We do not accept art that contains nudity or strong images of violence.
10. We reserve the right to perform minor editing on submitted articles chosen for publication. If we really like your work submitted by you for this issue, perhaps we will ask you to give us an interview and publish it too.
11. Description of the series or each work separately is required. 4-8 offers. If you want, it could be artist´s statement or something about your career. Write a few words about yourself. Your biography and maybe a few lines about your photographic background. It's not necessary, but it would be great.
12.Include your name, links in social networks.
13. We provide only tear-off sheets for free. ART UP MI Magazine is a print on demand Magazine.
14. All application need to be in English.
15. If your files to big. You can use https://wetransfer.com/ for them or WinRAR Archiver.
16. Revisions for submission error (credits, replacement of images) incurs a fee of €50.00 payable. Please contact ART UP MI via email for revisions and we will provide a link to pay for the revision. ART UP MI reserves the right to refuse revisions. Revisions will not be made 30-days after the publication has been released.
17. All submissions will be reviewed – Submission does NOT mean publication. We reserve the right in the choice of artworks, for the editors.
NOTIFICATION:
Free Submission
All artists who provide will be notified of results via email.
Once an issue is being released it is available for purchase via https://magcloud.com https://www.peecho.com/ https://issuu.com/
All published artists will be promoted on our website/social media and on our newsletters. ART UP MI magazine is distributed worldwide via online.
About ART UP MI
ART UP MI MAGAZINE IS AN INTERNATHIONAL ONLINE PUBLICATION AND COMMUNITY FOR VISUAL CREATIVES.
ART UP MI magazine is a magazine that celebrates passion for Art.
We are pleased to open new names in the world of Modern Art. It doesn't matter whether you are young or not, either you take your first steps or have a long-term career in your industry. If your eyes are shining and you are comprehending your path in Art, we are pleased to show your sincere creative work. Be lively, courageous, not burdened by many years of professionalism, free and brave.
ART UP MI magazine opens our doors to upcoming photographers, artists, designers, sculptors, and ceramists.
ART UP MI magazine this is not only a magazine where creative people show their work to the whole world. but we also unite in society and include it in the common environment of art
Follow our account on Instagram (handle @art_up_mi)
to be featured in instagram tag your photos #artupmi #artupmimagazine
Good Luck
ART UP MI Team.