---
FQA

WHEN WILL I HEAR BACK FROM YOU?
We try our best to respond to everyone, but unfortunately we receive so many emails that it would be impossible to answer them all. If your submission has been accepted, we'll usually let you know within 3-4 days. If not, we'll try to notify you, but if you don't hear from us within a week, you can assume that your submission wasn't accepted. If you've any questions, we'll try to answer you within a week.
CAN YOU PLEASE SEND ME A COPY OF THE MAGAZINE AFTER IT'S OUT?
Unfortunately, we cannot provide free copies of the journal. This is simply due to printing costs. However, we are happy to provide links to the PDF format or information on where the journal can be purchased.
ARTUPMI is an independent magazine, online and print-on-demand magazine, and we are not in a position to pay for submissions or covering expenses related to making the photo editing. Due to the very high number of submissions and the cost of using a third party publisher/distributor, we are unable to provide free print copies at this time. You will receive digital tears of all your work published with us. We appreciate you entrusting us with your work.
WHO CAN SUBMIT TO ARTUPMI MAGAZINE?
Anyone can submit editorials to ARTUPMI Magazine, but please note that you must be the copyright owner of the images submitted or have permission from the copyright owner to submit the images.
WHAT SUBJECT/TYPE OF IMAGES, THEMES ARE BEST FOR SUBMISSION.
We will accept your works for consideration, which does not mean that all works will be published.
You must submit your work to us, following our submission conditions, which you can find on the SUBMIT ISSUE
DO I GET THE TEAR SHEETS WHEN I SUBMIT MY WORK FOR ARTUPMI MAGAZINE?
Yes! Every published contribution will be sent in digital form via e-mail and wetransfer.
WHAT SHOULD I EXPECT AFTER BEING SELECTED?
Submitting letters to the editor does not guarantee that your editorial will be published. The final decision will be made by the editorial board. Decisions are based on the quality of the submission and the space available in the magazine. Also, the issue in which your editorial is published is subject to change.

All artists who submit an article will be notified by email of the results.

Once an issue is published (end of the second month of a season), it can be purchased through https://magcloud.com https://www.peecho.com/ https://issuu.com/.

All published artists will be featured on our website, social media and newsletters.
Please refrain from posting approved images or stories online before the issue is published. We reserve the right to retract the story if you do so.
If you disagree with any of the points raised, please discuss it with us before submitting it.
---
HOW DO I PHOTOGRAPH MY PAINTINGS?
1. Hang your artwork on the wall!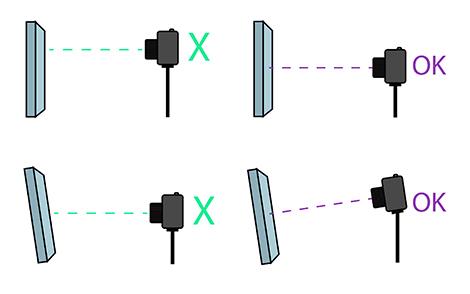 2. Light your work properly
LIGHT HACK: If you don't have professional grade lighting kit, you can easily hack diffusing the light with a white sheet or white plastic between the lights and your work. This helps to evenly distribute the light. Alternatively, a few sheets of white foam core can be set up to simulate a "raking light" effect where the lights are pointed at the foam core and the whiteboard reflects the light back at the piece.
3. Adjust your camera and settings
4. Edit your photos to perfection
• All images must be retouched and edited
• Do not put borders around your images
• When you share your published editorial, please use the following hashtags: @art_up_mi #artupmi #artupmimagazine